Company

Plastic injection moulding
PLASTIC INJECTION MOULDING FROM H&K MÜLLER
PRECISE AND HIGH-QUALITY INJECTION MOULDED PARTS FOR EVERY INDUSTRY
Plastic injection moulding is a widely used process in plastics processing and enables the efficient production of high-precision articles, components as well as parts in large quantities. The production of parts using plastic injection moulding is a complex process that requires high precision and expertise.
H&K Müller has been present on the market as a plastic injection molding factory since 1934 and thus has more than 85 years of experience in plastic injection moulding. Benefit from our own design department as well as our in-house tool shop for injection moulding tools. All injection moulded parts are manufactured in our quadruple certified production facility in Engelskirchen, Germany, according to ISCC Plus, ISO 9001 quality management, ISO 22000 food safety and ISO 50001 energy management and are "Made in Germany".
How does the injection moulding of plastic work?
THE INJECTION MOULDING OF THERMOPLASTIC
Injection moulding of plastic is a primary moulding process. With the help of an injection moulding machine, granular plastic raw material is melted and liquefied. This process takes place inside a closed cylinder, in which a screw conveyor ensures plasticizing of the plastic by means of friction with the support of external heat. After the plastic has been melted, it is injected at high pressure into a mould, also called an injection mould. The shape and surface structure of the manufactured injection moulded parts are determined by a cavity in the injection mold, which is called a cavity. The plastic material injected into the tool cools down in the cavity and returns to a solid state. The injection mold can then be opened and the finished injection moulded part removed.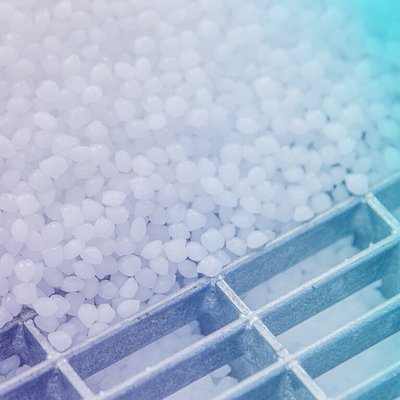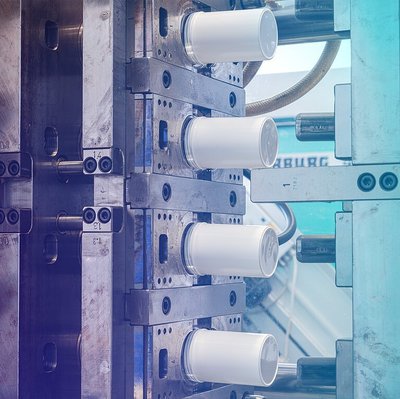 Injection moulding process
The injection moulding process, also called injection moulding or injection moulding, essentially consists of five individual steps:
1. plasticising by heating: The plastic granulate is melted by friction and heat.
2. injection: The molten plastic is injected into the closed mould under high pressure.
3. holding pressure phase: In order to counteract the shrinkage of the cooling plastic, plastic is pressed further into the mould after the volumetric mould filling.
4. cooling phase: The injection mould is cooled from the inside with water to cool down the plastic and thus make the injection moulded part dimensionally stable.
5. demoulding: The mould is opened and the finished plastic part is removed.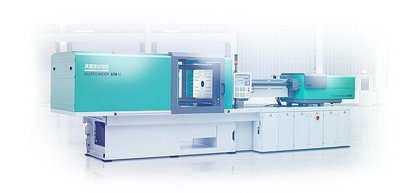 The structure and components of an injection moulding machine
How does an injection moulding machine work?
H&K Müller has a total of 55 injection moulding machines from the manufacturer "Arburg". The injection moulding machines essentially consist of two subassemblies. On the one hand, there is the clamping unit, in which the injection moulds are clamped and opened and closed during the production process. The other is the plasticising unit, also known as the injection unit, in which the plastic raw material is melted in a screw cylinder before it is subsequently injected into the injection mould at high pressure. Both assemblies are mounted on a machine stand. Depending on the application, further peripheral devices, such as removal robots or conveyor belts, can be mounted on this stand.
Which material is suitable for injection moulding?
Three types of plastics can be processed in injection moulding: Thermoplastics, thermosets and elastomers. The most widely used process in plastics processing is thermoplastic injection moulding.
Thermoplastics: Thermoplastics are the most commonly used materials in injection moulding. They become soft and malleable when heated and solidify again when cooled. Examples of thermoplastics are polyethylene (PE), polypropylene (PP), polystyrene (PS), polyvinyl chloride (PVC) and polycarbonate (PC).
Thermosets: Thermosets are plastics that undergo an irreversible chemical reaction when heated and take on a solid, non-meltable structure. They are characterised by their hardness, rigidity and heat resistance. Examples of thermosets are phenolic resins, epoxy resins and melamine resins.
Elastomers: Elastomers are rubber-like materials with high elasticity and flexibility. After deformation, they return to their original shape. Elastomers are often used to make seals, damping elements and flexible components. Examples of elastomers are rubber (natural rubber) and synthetic elastomers such as styrene-butadiene rubber (SBR), ethylene-propylene-diene rubber (EPDM) and silicone rubber.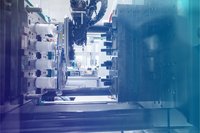 A picking robot is used in an injection moulding machine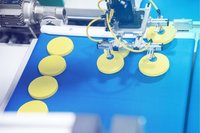 A robot places injection moulded parts on the belt of an injection moulding machine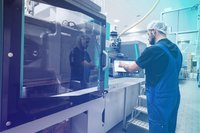 The plastic injection moulding machine is prepared.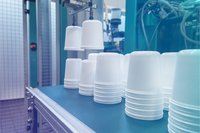 A robot picks up plastic boxes from an injection moulding machine and stacks them on a conveyor belt.
Advantages and disadvantages of injection moulding
Advantages
High-precision components can be produced
Different wall thicknesses can be realized
Large quantities can be produced in a short time
High reproducibility and constant process parameters
Parts price decreases with increasing production lot size
Disadvantages
Invest in injection mould before the first fully functional serial part
In order to realise changes to the component, adjustments to the tool are necessary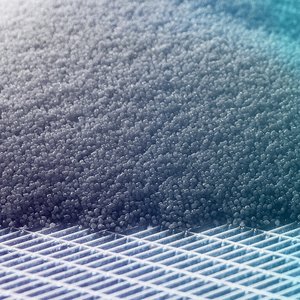 Injection molded parts from recycled plastics
REUSE INSTEAD OF DISCARDING
No matter whether "post-industrial" or "post-consumer", plastic waste does not have to be incinerated. They can be recycled and reprocessed into injection molded parts. For many years H&K Müller has been producing precise and high-quality injection molded parts from recycled plastic for a wide range of applications. For many years, H&K Müller has been intensively researching the processing of recycled plastic by injection moulding, in close cooperation with leading manufacturers of recycled plastic.
Injection moulded parts from H&K Müller
OUR SERVICES AS PLASTIC INJECTION MOULDING MANUFACTURER
H&K Müller is a full-service provider in the field of plastic injection moulding. Our own design and development department develops all injection moulded parts in close cooperation with the respective customers. After the finished injection moulded part has been presented to the customer by means of a stereolithography sample and approved by the customer, an injection mould is built in H&K Müller's in-house tool shop. Since almost all activities necessary for the construction of the injection moulding tools are carried out by the tool shop of H&K Müller, short delivery times can be realized and flexible reactions to customer requirements can be achieved. The 55 injection moulding machines in the injection moulding production of H&K Müller cover a clamping force range from 50 t to 220 t and are mostly equipped with peripheral devices and removal robots. In addition to pure injection moulding, H&K Müller offers its customers various options for product refinement and decoration. In addition to our own screen and embossing printing, offset printing and metallization can also be realized upon customer request. Thanks to large storage areas and a sophisticated logistics system, individual delivery concepts can be implemented, which are specially tailored to the needs of each customer.
Reference products
INJECTION MOULDED PARTS FROM H&K MÜLLER
Contact form
CONTACT H&K MÜLLER