Industries

Festivals & Events
PLASTIC CUPS FOR EVENTS AND FESTIVALS FROM H&K MÜLLER
SUSTAINABLE AND RELIABLE SOLUTIONS FOR THE EVENT AND FESTIVAL INDUSTRY
Enormous amounts of waste present organisers of large events, festivals, football matches or private events with enormous disposal problems, which are associated with high costs. In addition, the use of plastic in disposable articles is anything but a sustainable and resource-saving use of the raw material "plastic".
H&K Müller has transferred its know-how gained in over 85 years of manufacturing measuring cups and cylindrical plastic containers to the needs and requirements of the event industry and, together with renowned partners, has developed a standard range of plastic cups with reusable function for use as event cups, event cups and festival cups. As a manufacturer of reusable plastic cups for events and festivals of all kinds, H&K Müller offers its customers individual advice, customised solutions, short and punctual delivery times as well as high-quality decoration by means of screen printing and offset printing. All reusable event and festival cups are durable and suitable for use in high-temperature dishwashers.
Reference products in the event and festival industry
Reusable plastic cups for events, festivals and stadiums
To round off the sustainability concept and the resource-saving concept of reusable plastic cups, H&K Müller has decided to offer its plastic cups exclusively with screen-printing or offset printing decoration. This ensures the purity of the plastic cups for festivals and events, as there is no mixing of different types of plastic due to an inserted IML label. This means that the plastic cups can be completely regranulated after their service life, recycled and then processed into new plastic products.
In addition to plastic cups made from fossil plastics, H&K Müller also offers festival cups and event cups made from biologically based plastic, which is obtained from waste from the sugar cane industry.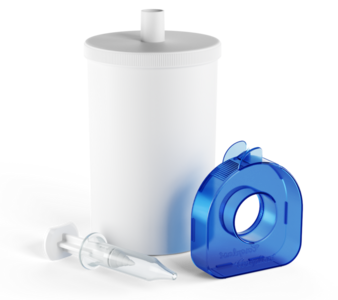 Individual cups for festivals and events
Sustainable supply concepts for events and festivals
H&K Müller has more than 85 years of experience in the development and production of reusable plastic cups as well as individual injection moulded parts for the beverage industry. With our own development and design department as well as our own toolshop department, we are your partner for the development and production of individual plastic cups according to customer requirements. Our employees will be happy to advise you!
Contact form
CONTACT H&K MÜLLER