Company

News blog
NEWS FROM H&K MÜLLER IN OUR NEWSBLOG
STAY UP TO DATE WITH H&K MÜLLER: OUR NEWSBLOG
Do you want to stay up to date on everything that's happening at H&K Müller? We regularly update our news blog with the latest products and information at H&K Müller. Our staff is available to answer any questions you may have about our products or about H&K Müller as a company.
The new Cosmetic Jar Series 6
We are pleased to present our new cosmetic jar series 6. With a new straight-lined and puristic design, the new cosmetic jar series complements the freely available standard range of cosmetic packaging from H&K Müller.
The new series comprises a total of 7 variants in two diameters of 50.3 mm and 58.4 mm.
Filling volumes of 50 ml, 75 ml, 100 ml and 150 ml are available.
Two different lid versions are available for the jars of series 6. A frosted, flat lid and a frosted jar lid with stacking groove. All cosmetic jars in our standard range are also available in biologically based, ISCC Plus certified, plastic.
---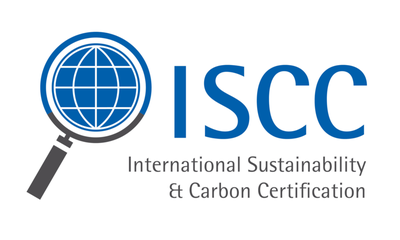 H&K Müller Plastic Injection Moulding successfully certified according to ISCC Plus Standard!
H&K Müller GmbH & Co KG, an internationally active manufacturer of plastic packaging, plastic jars, dosing aids and injection moulded parts, was successfully certified according to the "International Sustainability and Carbon Certification Standard" (ISCC Plus). The certificate attests to H&K Müller's use and traceability of recycled and sustainable materials on a mass balance basis. H&K Müller now offers sustainable packaging and injection moulded parts made of ISCC certified plastic materials.
Especially for customers from the food, pharmaceutical and cosmetics industries, packaging made of ISCC Plus certified material offers a sustainable and environmentally friendly alternative to the fossil plastic types used so far.
With the ISCC Plus certification, H&K Müller, as a sustainable and resource-saving plastic injection moulding manufacturer, complements its existing certifications in accordance with ISO 9001 quality management, ISO 22000 food safety and ISO 50001 energy management.
About ISCC Plus
ISCC is a globally applicable sustainability certification system that covers all sustainable raw materials, including agricultural and forestry biomass, recyclable and bio-based materials and renewable energy. By means of this certification system, ecologically, economically and socially sustainable supply and value chains can be implemented on a mass balance basis.
---
New measuring beaker with a volume of 500 ml
AVAILABLE WITH SCALING AND IN NEUTRAL VERSION
Due to multiple requests from our customers, we are expanding our range of measuring beakers by a new size with a volume of 500 ml. From now on the new measuring beaker no. 20 made of polypropylene is available in our standard range in neutral version as well as with a scale of 20-500 ml. For the neutral version we offer up to four-colour screen printing.
MEASURING BEAKER 500 ML - NEUTRAL