Company

About us
AT YOUR SERVICE FOR OVER 85 YEARS
YOUR EXPERT FOR PLASTIC INJECTION MOULDING
We have been an independent, international family business headquartered in lovely Bergisches Land since 1934. Our customers are our partners. For us, customer satisfaction comes first. As a full-service provider, H&K Müller realises customers' projects – from the design and development to a logistics concept tailored to their individual needs.
Out of tradition and experience
AHEAD OF OUR TIME FOR GENERATIONS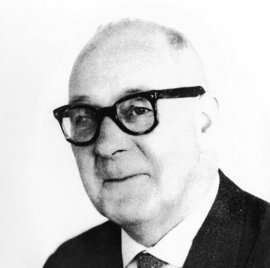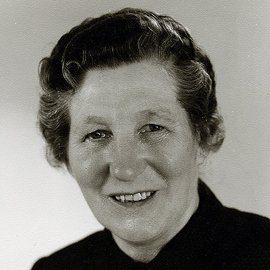 Hugo and Katharina Müller found the company in 1934
Hugo and Katharina Müller founded the company in 1934, at a time when the plastics industry was still at the beginning of its development and pioneering spirit was in demand. They started out developing packaging for the local dental drill industry as a hygienic alternative to the wooden packaging common at the time.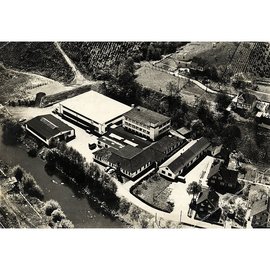 H&K Müller in 1965
Production began with hand-operated piston-injection moulding machines. In the years that followed, the company found success in the development of new, versatile and malleable plastics with material advantages unheard of at the time. Because they could be produced in a single process, plastics were soon preferred in many areas over materials like wood, metal and glass, which are difficult to work with. The non-conductive material had the advantage of being lightweight as well as resistant to water and several types of chemicals. It also offered optical advantages by allowing for different colours and surface textures, and it could be printed on.
H&K Müller in 1988
In such a fast-growing market, H&K Müller is keeping step with the rapid development of the fabrics industry. Under the leadership of Richard Müller in the second half of the 20th century, the company was able to establish the market position it occupies today. Our customers have been benefiting for decades from our extensive experience in the processing of various thermoplastics and the production of complex injection moulds in our own tool shop.
They receive products from a single source, from development and design, tool construction and injection moulding to the final packaged product.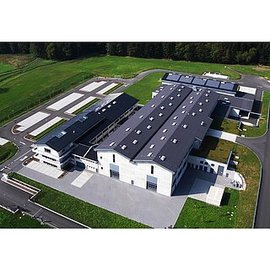 H&K Müller in 2009
Founded in 1934, H&K Müller was one of the first plastics companies in Germany. Now in its third generation of leadership, the owner-operated company has a strong history of steady development. They tested new machines, materials and technical methods, and integrated them into the production process. Its permanent focus on technical progress led to the use of technology typical of the market, as well as the development and construction of its own machinery and equipment to meet specific demands and increase efficiency in production. The company's steady growth was accompanied by an increased need for space, requiring the construction of a new production facility in Engelskirchen, which opened in 2009.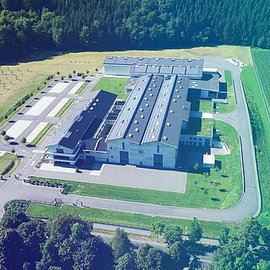 H&K Müller in 2012
In 2012, an additional warehouse was added to the Alsbacher Eichen facility and rooftop surfaces fitted with solar panels, expanding H&K Müller's solar energy output to 420 kWp. The company currently operates 56 modern injection-moulding machines, the majority of which are fitted with handling devices.